GET A PERSONALIZED ASSESSMENT OF YOUR SYSTEMS THINKING SKILL LEVEL
14-20 minute test and receive your personalized results immediately.
THE ONLY VALIDATED INVENTORY OF SYSTEMS THINKING AND METACOGNITION
STEP 1: Answer fun, visual, simple questions that strike at the heart of how we think systemically...
STEP 2: Immediately receive a personalized report and establish a baseline to motivate self-improvement.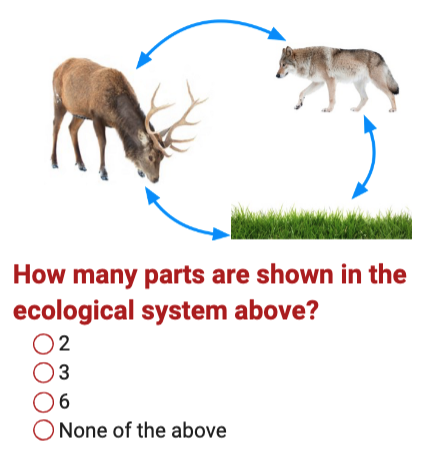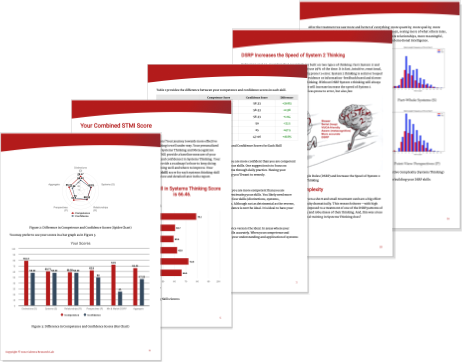 Research shows that the best way to increase your success in all domains (i.e., personal and professional, emotional intelligence and analytical ability, critical thinking and problem solving) is to increase metacognition and systems thinking.
Cornell University faculty, Drs. Derek and Laura Cabrera developed a reliable, validated, personal inventory of systems thinking skills called the Systems Thinking Personal Inventory (STMI). STMI measures your strengths and weaknesses in the metacognitive skills that underlie systems thinking.
Your personalized report provides a Pros and Grows Analysis of where you're strong and where you can improve on 10 dimensions. The report give you a baseline to measure improvement and gives you insights into your:
Aptitude for each skill

Confidence in your abilities

Metacognitive awareness

Skill Gaps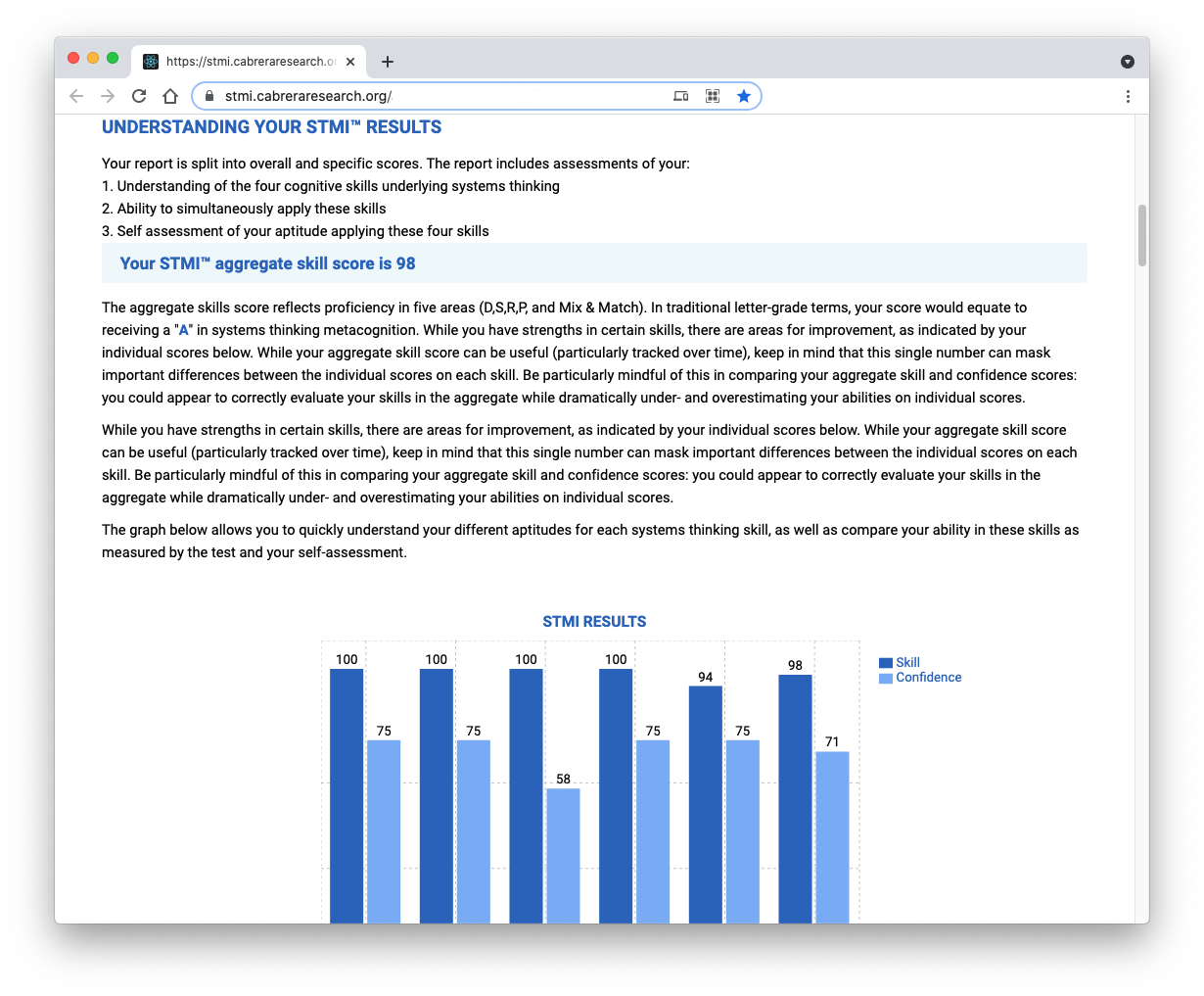 Take the STMI in less than 20 minutes and immediately receive your personalized report online (and in PDF) with your scores, an explanation of how to interpret results, and suggestions on how to improve.
The STMI is a powerful tool for a practitioner and a leader. The inventory allows us to see where someone falls in terms of recognizing and utilizing critical cognitive abilities. The report showed precisely what I needed to know as I began my study and application of systems thinking: what I could excel at and where I needed to work on. To understand concepts, teach others, and ultimately think better, I use the assessment and analysis on a regular basis as a leader in the U.S. Army.
Imagine a 'test' that is fun to take and gives you immediate personalized results about your strengths and weaknesses as a systems thinker. That's the STMI. It's like the 'Myers-Briggs' of Systems Thinking.
The STMI is a fun and powerful tool to assess your own systems thinking capacity. It shows you your strengths, yet also reveals what to work on in order to be the best systems thinker you can be!
FIND OUT IF YOU EXHIBIT THE DUNNING-KRUGER EFFECT
A Study of STMI Scores (N=1059) Shows the Dunning-Kruger Effect where Confidence is Rated Higher than Competence